B-architecten
Solutions to build a better society with the city as main target
At B-architecten, B-bis & B-city, we use our passion for the design and development of spatial solutions to build a better society with the city as main target.
 
---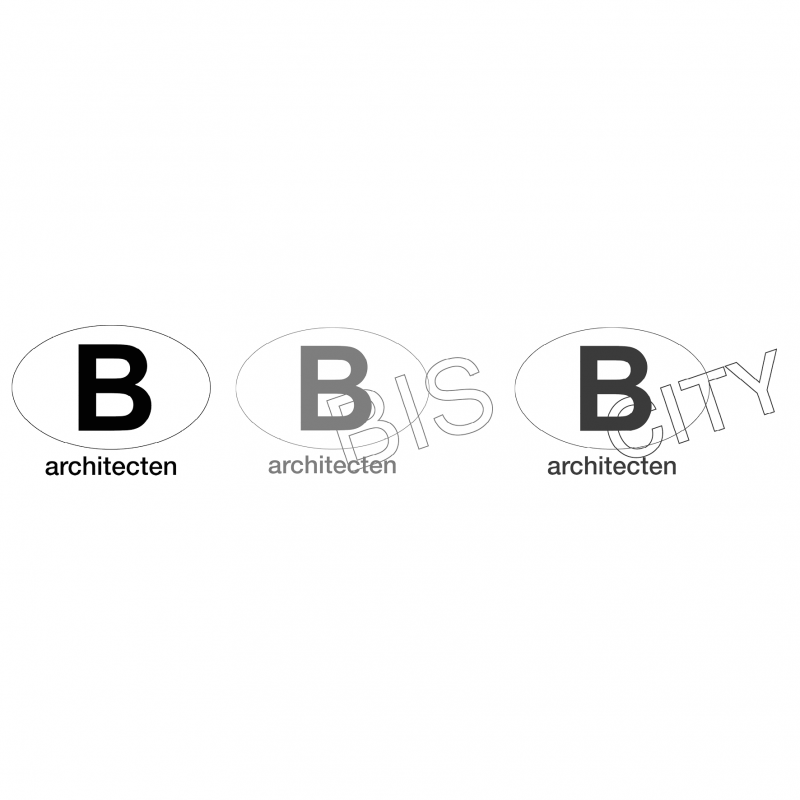 Borgerhoutsestraat 22/01
2018 Antwerpen
Belgium
At B-architecten, B-bis and B-city, we believe that every single person can make a positive difference in life.

We do more than develop buildings: we are a platform of talented designers who want to have an impact on the urban planning policies and improve the quality of life in doing so. Design is our core business – from door handle to city district – but we equally invest in innovative research, we publish and debate, teach at different universities, take our own initiatives and seize opportunities to push the boundaries of our profession.

For us, a better living environment can be achieved by urban densification. It will allow an optimized mix of experience, concentration, sustainability, quality, equality, human scale and technology. To achieve this we trust the power of our platform and the clever alliances we forge with complementary partners.

Every project is an opportunity to question, investigate and try out. We dare to question the question, we add to its value and let the design stem from the solution in a logical, but equally surprising way. All our projects are therefore unique. We deploy the knowledge and experience we have built over the years as a source of inspiration for new colleagues and other talents.

We are dreaming pragmatics, eager about tradition with respect for the future.
Waarvoor kan je bij B-architecten terecht?
B-architecten are designers of sustainable buildings that enhance both the urban and the open space. We invest in innovative research, we publish and debate, take our own initiatives and seize opportunities to push the boundaries of our profession.

B-bis architecten are designers of smaller-scaled architectural projects, residential interior design, offices and shops, scenographies for exhibitions and performing arts, temporary installations and furniture design.

B-city guides complex urban projects and supervises their creation. Projects with a scale that have the ambition to create a new city district are at the centre of our mission.
Wat maakt B-architecten uniek?
In 2017, our office transformed from a traditional top-down business model to an organisation that is focused on self-managing employees who are heavily involved in the decision making.

Today, we are a close group of workers who carry a shared responsibility for the entire company process – internally and externally. We do not speak in terms of positions or tasks, but instead, there are roles and objectives. Everyone has their own autonomous responsibilities. One employee can fulfill one or several of these roles, for every one of which goals and expectations are determined after consultation with other members of the team.

Important assets of this organisational structure are the division of power, clear agreements and transparent consultation structures. They make the engine of the mechanism. In this self-managing business system we share knowledge and make decisions based on mutual advice in the entire company's interest.

Yet, we believe well-being is just as important as prosperity. That's why we have a rich tradition of well-developed team activities, such as a daily healthy lunch for all employees, snacks, pilates lessons on Wednesdays and the monthly B-café, where we invite external speakers to give a lecture. Every year we go on a day trip to B-projects in the implementation phase and in the month September we always go on a two-day trip. The working year is traditionally closed with a BBQ in the courtyard of our B-office.
Image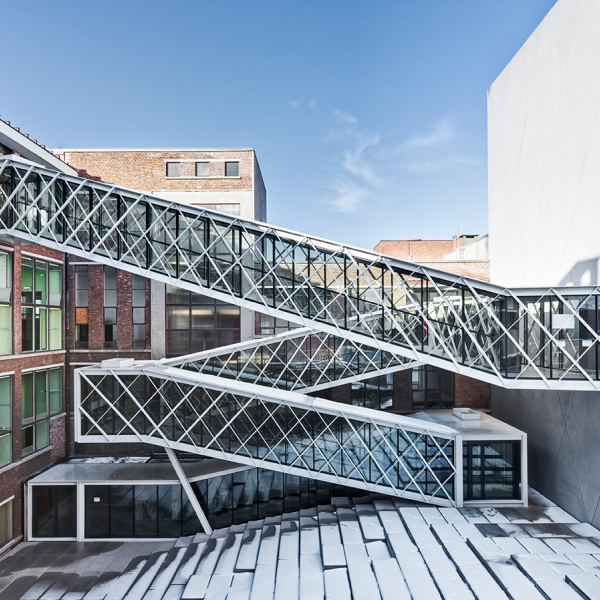 Image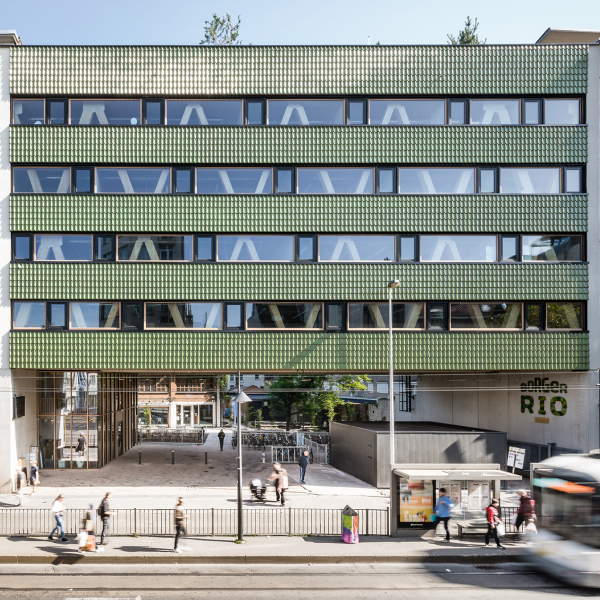 Image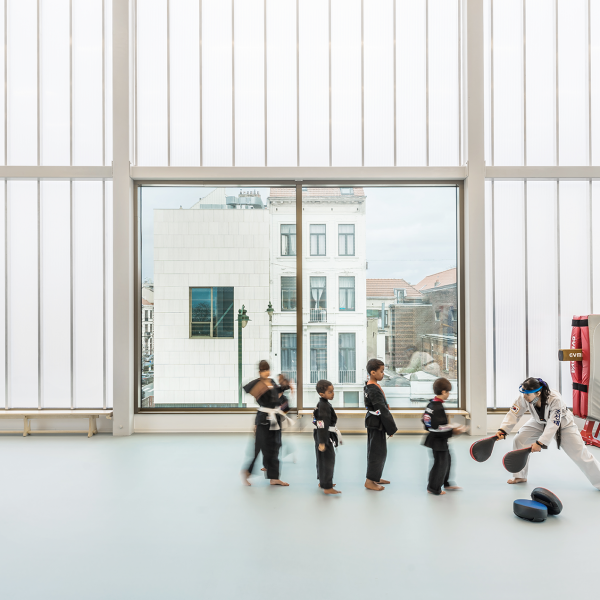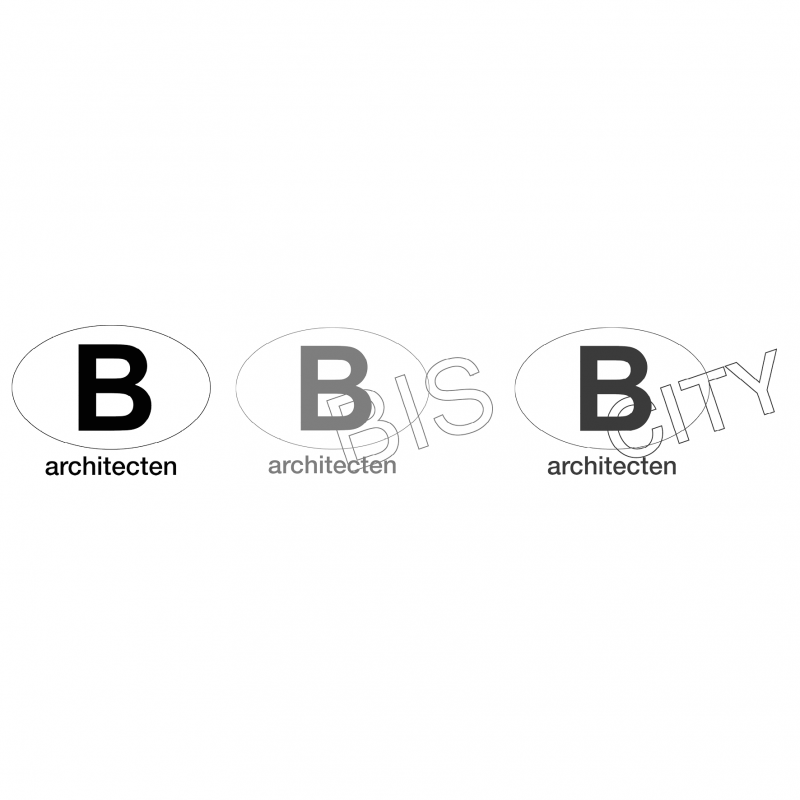 Borgerhoutsestraat 22/01
2018 Antwerpen
Belgium